For the 6th step of the Wide Open Project, exploration of positive ecosystems around the world, Léa traveled to Africa, in Togo. In a commune on the outskirts of Lomé, in Baguida, she came to visit a unique space dedicated to the promotion of Togolese handicrafts on the international scene: the Arts and Crafts Club. She took the opportunity to meet Mablé Agbodan, founder of this extraordinary space.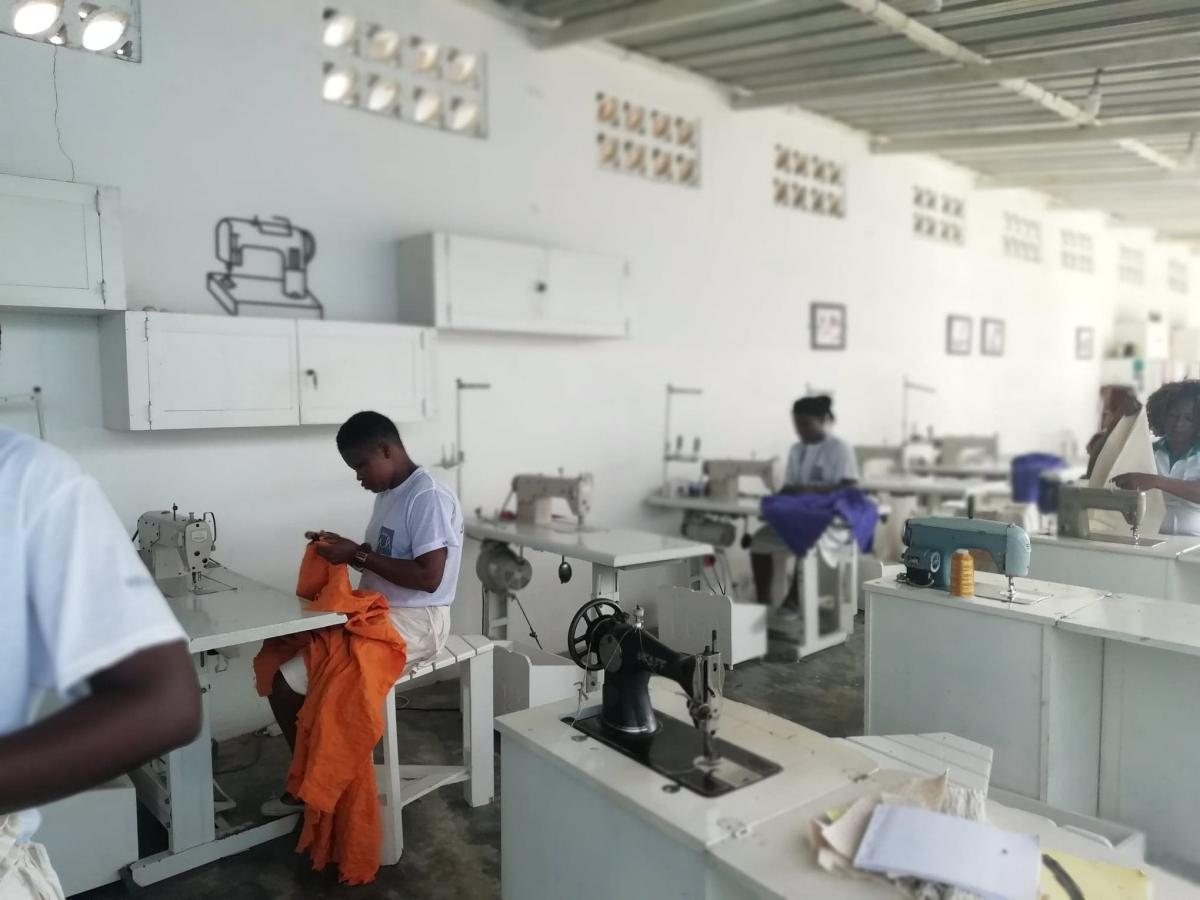 CREATE A PLACE THAT DOES NOT EXIST YET
In London, Mablé Agbodan created Mille Couleurs, an interior design agency specializing in luxury crafts. In 2014, she decided to return to Togo, her country of origin, to create an African branch that would be an opportunity for her to share her knowledge with Togolese artisans. It's a long-time dream. She starts working on her sister's terrace and then quickly feels the need to create her own place, a place that does not yet exist in Togo, a center entirely dedicated to design and crafts.
She finds a space in Baguida that she metamorphoses quickly. In 2016, the Arts and Crafts Center of Togo opens its doors, it is a place destined for Togolese craftsmen graduates, about thirty happy chosen, who are eager to improve themselves and especially ready to collaborate between craftsmen, to experiment, to find new methods and to learn how to create luxury products from recovered materials, recycled materials or from forgotten traditional techniques.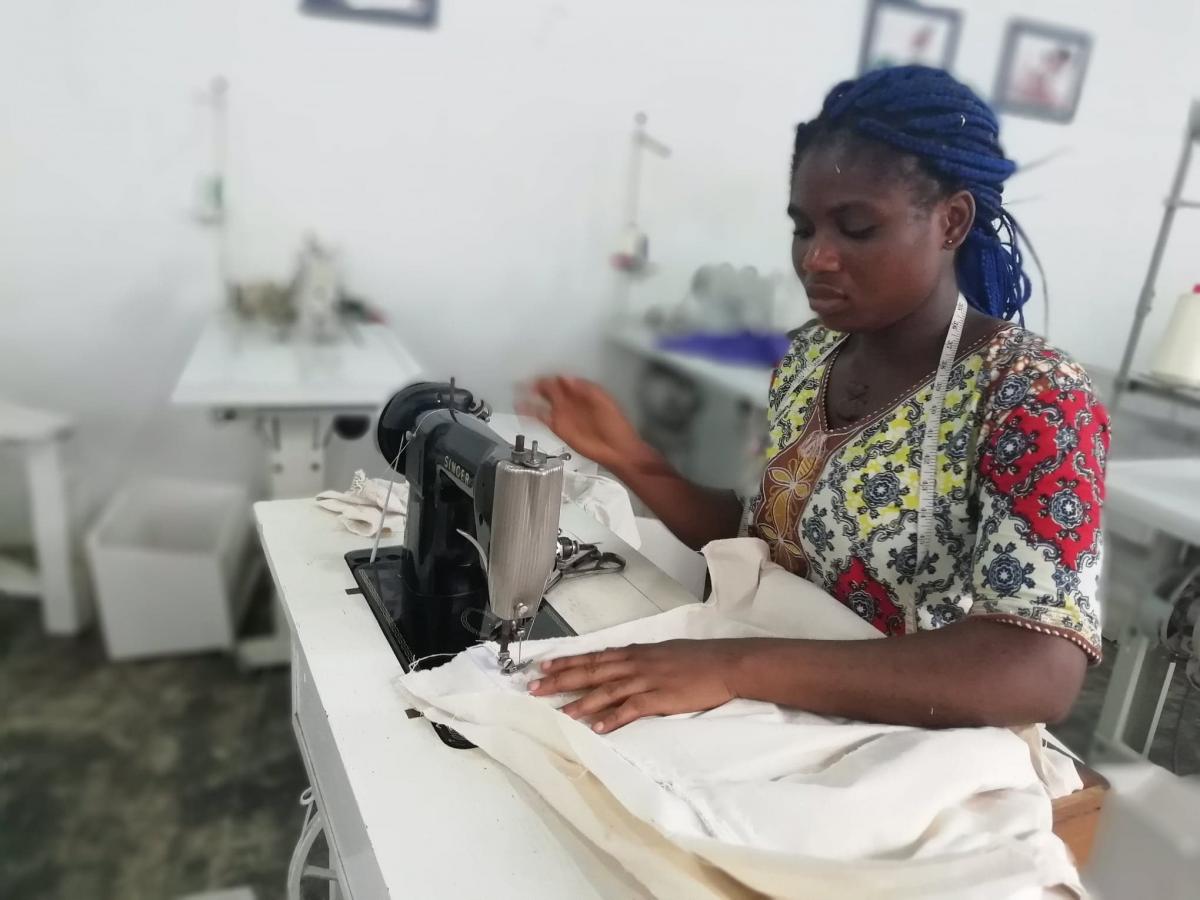 SPREAD THE TOGOLESE CRAFTS
Just created, the center is already a reference, we know in advance that we can work for a salary well above the local average, while being trained by masters from all over, on craft techniques that few know. At the end of the two years of learning, they will be recognized masters in their discipline and will be able to transmit. Beyond their individual practice, it is the Togolese arts and crafts that will make them shine internationally.
In the center, all week long, the white artisans dressed around textile creations, furniture, unique design objects, or limited production. They are encouraged to innovate, release their imagination, try, rediscover and modernize traditional techniques. On each product, up to 5 different craftsmen can be mobilized, it is a team work that teaches them all to take initiatives, co-create, share ideas, knowledge. In fine more than a workshop of the traditional arts, it is a center of empowerment of the young craftsmen, paying particular attention to the women.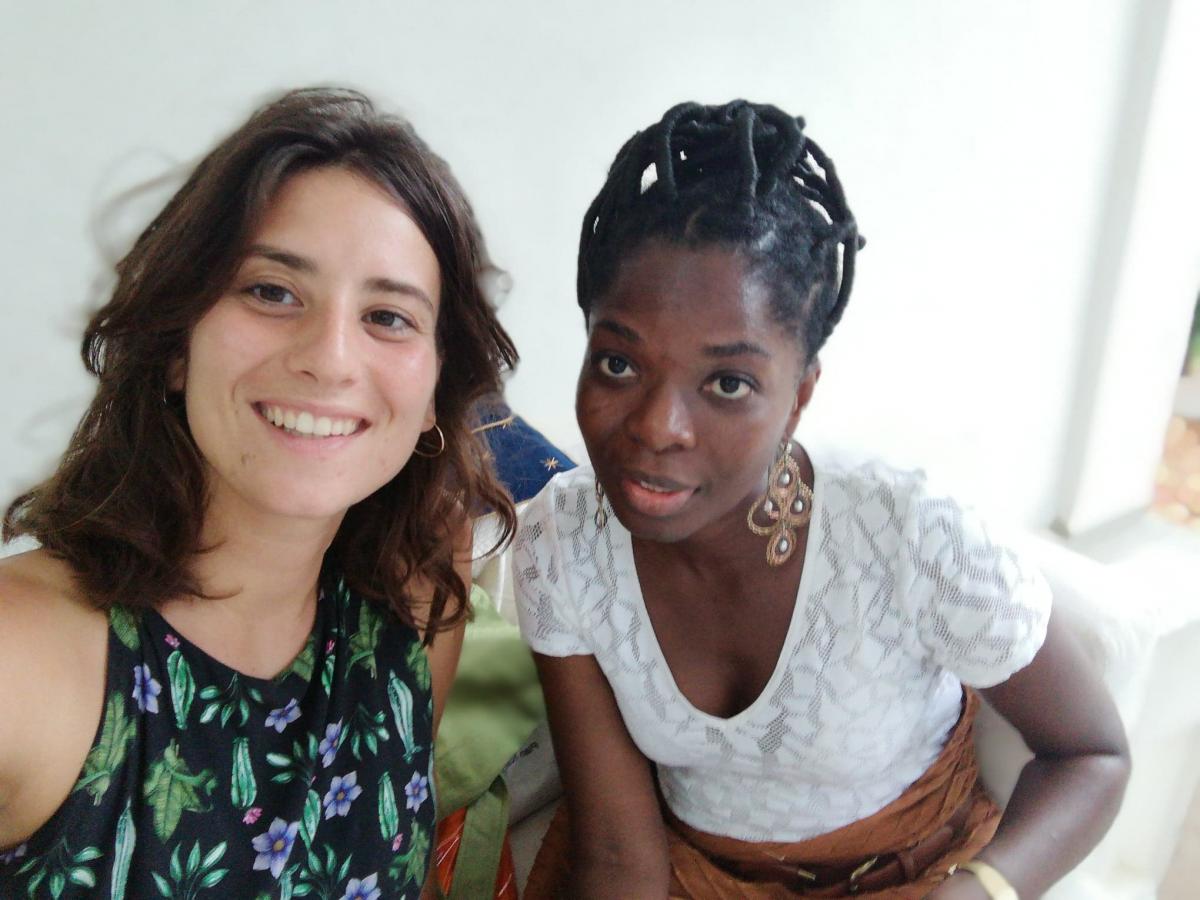 TOMORROW, AN THIRD PLACE OF ARTISANAL CREATION
This great family of arts, this united community, Mablé finances her on her own money and makes every effort to lead her to professional and personal success. Whether training them digitally, taking care of their medical expenses, organizing sports classes, choir, driving school or even inspiring them with its iron leadership. The children of the neighborhood also can come to learn for free on weekends. For the future, Mablé continues to dream big and her determination leaves no doubt about the success of her company: she wants to open the place even more and make it a meeting place, events and maybe even a showroom of craftsmanship of the region. A third place of artisanal creation, Made in Togo.
This article is published on EDHEC NEWS